For several years now, Sony/ATV has partnered with Mike Curb College of Entertainment and Music Business at Belmont University, where I adjunct, to sponsor a songwriting contest called the Sony/ATV All-Access Program.  Students submit two songs and these are reviewed by Sony/ATV's creative team.  The winners have the opportunity to perform their songs live for the Sony/ATV team at a showcase, and some students in the past have gone on to sign publishing deals with the heavy hitter.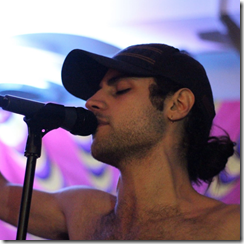 James Elliot, a successful songwriter in his own right, is Chair of Songwriting at the Curb College described the contest as "a wonderful opportunity for our students to have their music heard by Troy Tomlinson, Josh Van Valkenburg and the Sony/ATV Creative Team."
For his part, Valkenburg, SVP of A&R at Sony/ATV Nashville, commented that "we saw and heard some amazing talent [in past years], and actually signed one of the students who performed [in 2016]!"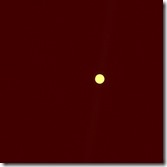 This year, the winner of the All-Access program is a great old client of mine, Arman Asadsangabi, who recently released an awesome new self-titled project with a collaborative group of musicians, calling themselves "Oddnote"  (my favorite is "Money Comes, Money Goes"), recorded late last year at DogFox studio here in Nashville and released on January 13th.  A&R Factory recently called the Oddnote collective "the sexiest band of 2018." 
Apart from his involvement as frontman of the band, Oddnote, Arman personally won Sony/ATV's competition with an acoustic song he wrote entitled "Lost."  Arman's writing exhibits a depth of passion and spirit far exceeding his young age.  Find out more about Oddnote and Arman using the additional links at the end of this post. 
In addition, Arman was recently selected to participate in the SNG Belmont Month in London, where he'll get the tremendous opportunity to work alongside UK industry professionals to write and record songs in world-renowned studio facilities such as  the famed, Abbey Road where the Beatles and many others recorded.
Links:
iTunes: https://itunes.apple.com/us/album/oddnote/1335159876
Soundcloud: https://www.soundcloud.com/oddnote/sets/oddnote
Bandcamp: https://oddnote.bandcamp.com/
Spotify: https://open.spotify.com/album/4tNekkQlNnl1w35ZjPF2TZ?si=1I22jYiASe-mMgX-Iscpdw
Amazon: https://www.amazon.com/Oddnote/dp/B078ZK8K5M/ref=sr_1_1?ie=UTF8&qid=1517250150&sr=8-1&keywords=oddnote
Facebook: https://www.facebook.com/oddnote/
Twitter: https://twitter.com/oddnote
Instagram: https://www.instagram.com/odd.note/
[/fusion_text][/fusion_builder_column][/fusion_builder_row][/fusion_builder_container]