Marvel Comics and the Power of Licensing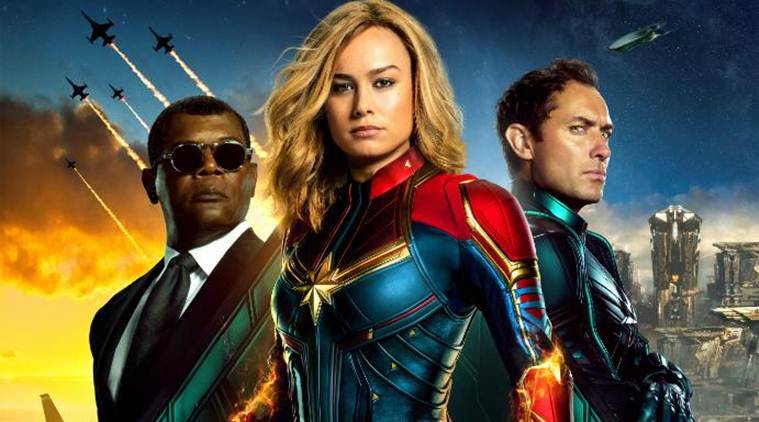 by Madeline Rains, edited by BNSesq
The backbone of Marvel Comics has always been the wealth of intellectual property possessed by the company. Its success was based around complete ownership of its characters, until Marvel ultimately sold its film rights for select characters to other studios in the 1990's, following financial turmoil. Marvel's struggle to regain those film rights illustrates the intrinsic value of licensing in the entertainment industry and the importance of protecting the rights of intellectual property. Marvel's history, ongoing struggle to gain control of its character catalogue, and connection to Disney, makes it the perfect example of what can happen if intellectual property rights are not protected.
In 1939, Timely Comics was founded on the hopes that it could cash in on the growing popularity of comic books in America. At the beginning, Timely Comics created many characters that modern audiences would recognize today, including the Human Torch and, of course, Captain America. The characters and the comic strips they graced became wildly popular and the comic book industry boomed. But by the early 1950's the "Golden Age" of comics was over and readers lost interest in superheroes. Timely Comics pivoted in genre, changed the company's name to Atlas Comics, and stayed afloat until DC Comics burst onto the scene with its superheroes in 1956. After seeing the revival of the superhero industry Atlas Comics changed the name once again to Marvel Comics in the 1960's. During this subsequent "Silver Age" of comics, Marvel and DC reigned supreme as arch rivals in a competitive craft.[1]
Marvel would soon became a powerful force with which to be reckoned, as Stan Lee, Jack Kirby and Steve Ditko joined the company and created outlandish characters, bold storylines and eye-catching art.[2] Marvel's trio of writers and artists harnessed a creative spark that allowed Marvel's content to become king in the comic industry. The recently deceased Lee, along with Kirby and Ditko had the origins of an idea that would affect generations to come through comics such as The Fantastic Four, The Amazing Spider-Man, X-Men and The Incredible Hulk.[3] Lee, Kirby, and Ditko created some of today's most iconic characters through their work for Marvel. While many comic books have an underlying story of good and evil that cannot be protectable by copyright, the storylines, characters and the designs were protected by copyright law under the consideration of work-for-hire. Marvel's story arcs and characters became its most valuable asset.[4] Comics became collectors' items during the 1980's with consumers buying up vast numbers in the hope that one day they would be worth a fortune. As the industry boomed, Neil Gaiman, writer of the Sandman series, predicted the bubble would burst. DC and Marvel ignored his predictions and continued
to sell comics that practically flew off the shelves and in 1989 Ron Perelman purchased Marvel for $82.5 million.[5]
In 1993 the bubble burst and the comic book industry collapsed under its own weight. Some accused Perelman's footloose business tactics of jeopardizing the market and causing the collapse. Comic sales crashed by 70% and by 1995 Marvel found itself in crippling debt. As a last-ditch effort to right a sinking ship Perelman combined his other business interests to create Marvel Studios in hopes that the characters that so many people loved would make it to the silver screen and reignite the industry.[6] But to carry this out, Marvel had to make a deal with the devil–the movie studios of the time. Marvel sold the film rights of some of its most well-known characters for quick cash to dig itself out of bankruptcy. What was once Marvel's most valuable asset, its characters, were now in the hands of other companies that had complete artistic control over new film adaptations. Marvel sold Spider-Man and his rogue's gallery to Sony Pictures, Iron Man was taken by New Line Cinema, 20th Century Fox received all the characters associated with the X-men and the Fantastic Four, and Universal Pictures purchased the Hulk and Namor with the contingency of heavyhanded clauses.[7] The terms of character licensing allowed Marvel to partition out the aspects of the exclusive rights of their intellectual property that it wished to sell to the studios and limit them solely to that usage. The movie studios could only make films with those characters and were barred from using them to manufacture toys or create video games for example.[8] Marvel silver screen dreams were finally realized, but its catalogue of valuable characters was fragmented almost to the point of being unusable.
By 2005, Marvel regained financial stability and put its plans into motion to create films under its own moniker after seeing how successful other film companies were becoming with Marvel's characters.[9] The company was able to grapple the rights to Iron Man away from New Line Cinema whose option had expired after their inability to bring a film to the big screen and the rights to the Hulk from Universal Studios thanks to the time sensitive clauses built into the negotiations.[10] Marvel Studios began to blossom as Kevin Feige was employed to oversee the future of the Marvel cinematic universe. In 2008, Marvel Studios burst onto the scene with a $585 million dollar blockbuster in Iron Man. Marvel's ambition caught the attention of Disney, who in 2009 bought the fledgling film studio for a staggering $4.3 billion, a far cry from the $82.5 million that Perelman spent in 1989. With Disney backing Marvel's endeavors the comic giant was able to reclaim the intellectual property rights it sold on the verge of bankruptcy.[11] Since Marvel characters began to grace the silver screen in 1986 the catalogue of superhero films have generated $12 billion in total gross revenue and shows no signs of slowing down.[12]
The value of Marvel's characters shot it to stardom, delivered it from bankruptcy and earned it billions in film revenue. Without its strong characters, storylines, branding and quick decision to sell its rights Marvel would have been another comic company that succumbed to the market crash. Marvel's struggle speaks volumes about the intrinsic value of intellectual property and the importance of licensing.
Madeline Ra

ins is a senior at Belmont University majoring in Entertainment Industry Studies and minoring in Business Administration. This article was written with her love of the film and television industries in mind. She is a lifelong Tennessean and loves the city of Nashville. She plans to stay local as she transitions from Belmont into the workforce.
---
[1] DeForest, Tim. "Marvel Comics." Encyclopædia Brittanica. Encyclopædia Brittanica, nc.,September 6,2018. Accessed October 26, 2018.
https://www.britannica.com/topic/Marvel-Comics.
[3] Lambie, Ryan. "How Marvel Went From Bankruptcy to Billions." Den of Geek. April 17, 2018. Accessed October 26, 2018. https://www.denofgeek.com/us/books-comics/marvel/243710/how-marvel-went-from-bankruptcy-to-billions.
[4] Sudhindra, Nicole J.S. "Marvel Superhero Licensing." WIPO. WIPO, June 2012. Accessed October 26, 2018.
http://www.wipo.int/wipo_magazine/en/2012/03/article_0005.html.
[5] Lambie
[6] Lambie
[7] Perilstein, Zach. "A Visual Guide to Explain the Evolution of Marvel Character Rights." Boardwalk Times. Boardwalk Times. Accessed October 26, 2018.
[8] Rob Aft and Charles-Edouard Renault. "From Script to Screen: The Importance of Copyright in the Distribution of Films." World Intellectual Property Organization. Accessed October 26, 2018.
http://www.wipo.int/edocs/pubdocs/en/copyright/950/wipo_pub_950.pdf
[9] Johnson, Derek. 2012. "Cinematic Destiny: Marvel Studios and the Trade Stories of Industrial Convergence." Cinema Journal 52 (1): 1–24. Accessed October 26, 2018. https://bunchproxy.idm.oclc.org/login?url=https://search.ebscohost.com/login.aspx?direct=true&db=aph&AN=82990603&site=ehost-live.
[10] Sudhindra,
[11] Lambie, Ryan. "How Marvel Went From Bankruptcy to Billions."
[12] "Marvel Comics." Box Office Mojo. Box Office Mojo, n.d. Accessed October 26, 2018.
https://www.boxofficemojo.com/franchises/chart/?id=marvelcomics.htm.
https://shrumdisney.com/wp-content/uploads/2019/01/captain-marvel-review-759.jpg
422
759
BNSesq
https://shrumdisney.com/wp-content/uploads/2023/10/Shrum-Disney-2-MConverter.eu_-300x157.png
BNSesq
2019-01-04 17:22:16
2020-12-24 22:30:50
Marvel Comics and the Power of Licensing